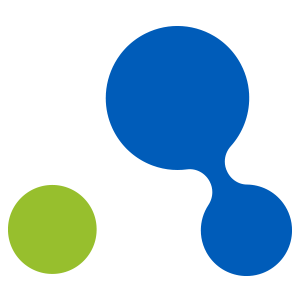 Registration will open soon!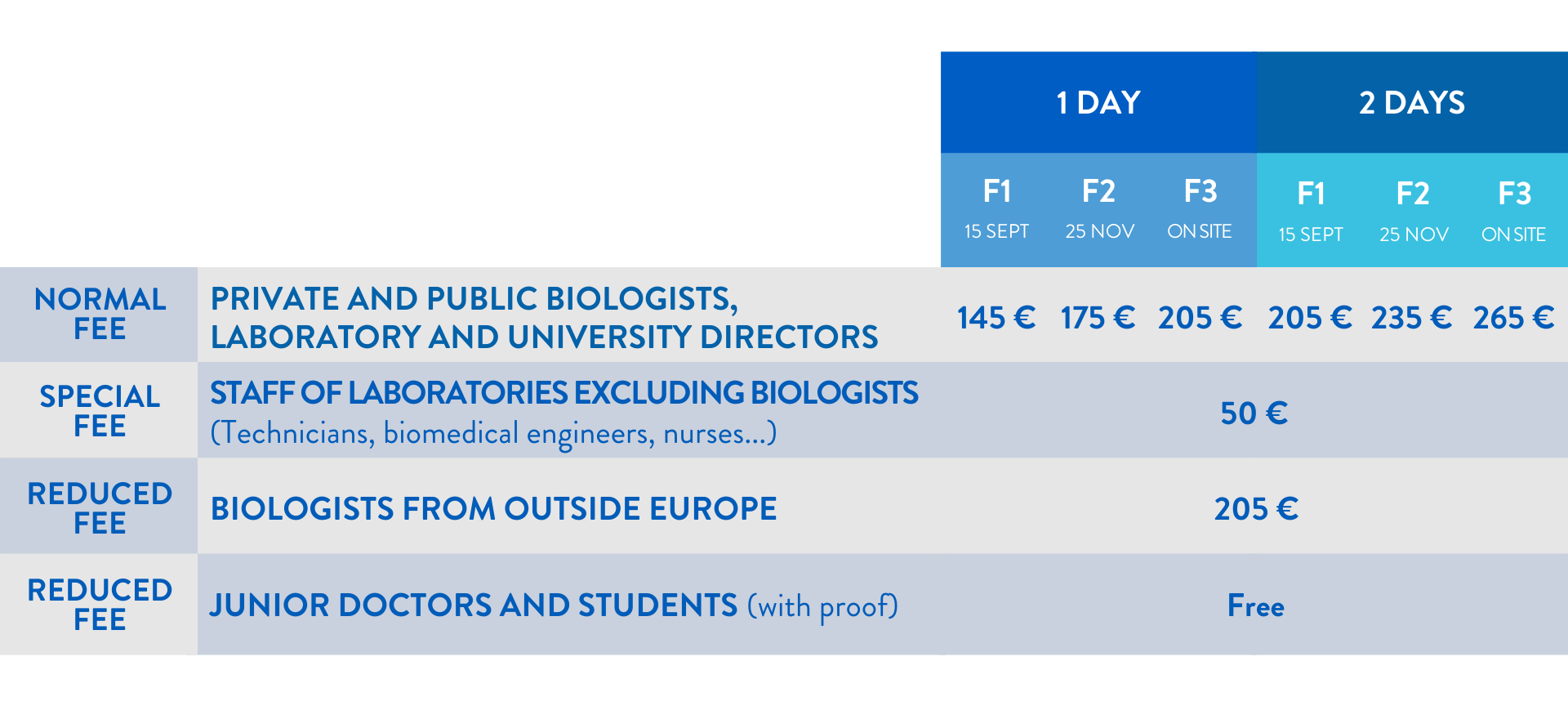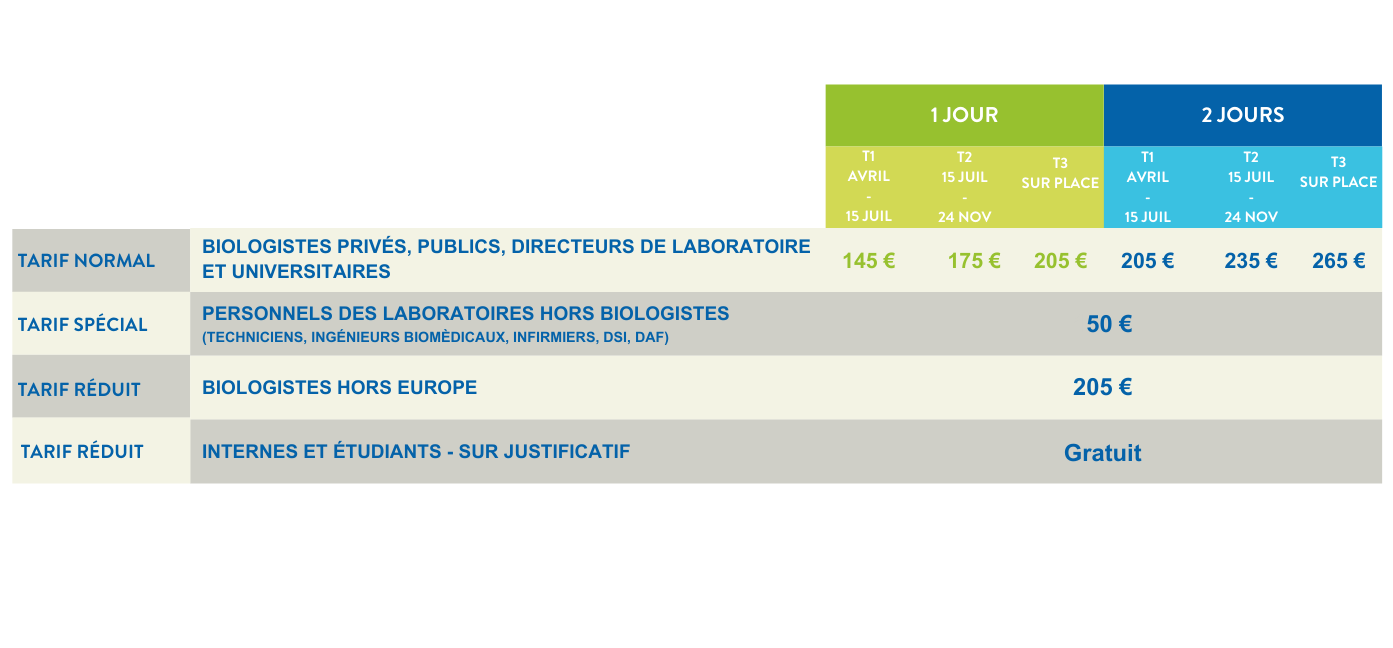 Congress registration number: 11750184175

If you are a liberal biologist, your registration may be paid by the FAF-PM within one month after the conference, or deductible from your professional expenses.
The FAF-PM support bulletin can be downloaded from www.fafpm.org
Registration opens in January 2019!
Depuis le 1er janvier 2018, l'application du Code d'Ethique Professionnelle MedTech Europe a changé les modalités de la prise en charge des professionnels de santé aux manifestations scientifiques par les sociétés de matériel médical membres de MedTech Europe. Les professionnels de santé ne peuvent plus être pris en charge directement par les industriels concernés.
Ces partenaires verseront une dotation « Educational Grant » à l'agence organisatrice qui financera la prise en charge des inscriptions.
Les 61èmes Journées de l'innovation en biologie sont conformes aux exigences du code éthique DM MedTech Europe. L'agrément CVS des JIB est enregistré sous le n°EMT1067.
Afin de bénéficier d'une bourse financée par nos partenaires de l'industrie membres de MedTech Europe, nous vous invitons à remplir l'appel à candidature. Les candidatures doivent être soumises avant le 02 septembre 2018.